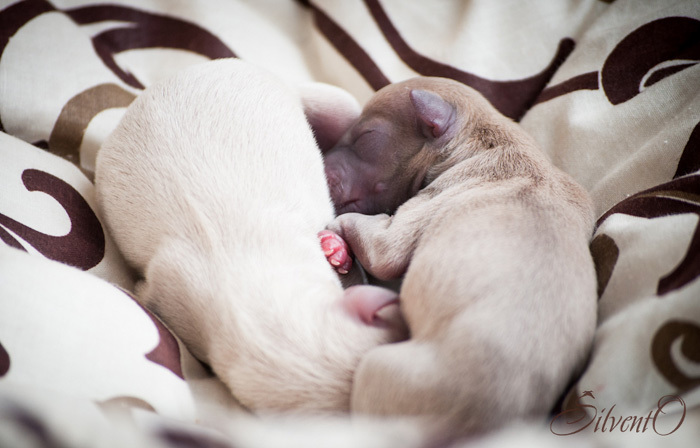 It was long day and night indeed, but we coped with all the problems and finally Hellica Forum Romanum after 14 hours of whelping presented us 2 puppies from the male imported from Latvia. There are cream female in the litter and fawn male.
Happy mother Helli and puppies feel just great! Puppies got their names from the mythology like the last litter had, it is going to be  a tradition - this time it is Norse mythology. So names of the babies are:
FREYA - is a goddess associated with love, sexuality, beauty, fertility, gold. And male was called -
FREY - was associated with sacral kingship, virility and prosperity, with sunshine and fair weather. According to mythology Frey was a brother of Freya
I'm thankful to all the friends who helped us, kept their fingers crossed for Helli!