Profile:
Name: Osiris (Zabava Znaty Osiris Silvento)
Born: November 09, 2020
Breeding status: closed till 2022
Coursing: coming soon
Breeder: kl "Zabava Znaty"
Owner: kl "Silvento" & Vizhutkina E. (Kiev, UA)
Height: after 9 m.o.
Hashtag: #OsirisSilvento
DNA tests and health:
Primary closed angle glaucoma (PCAG): N/N
Progressive retinal atrophy (PRA-IG1): AA bb Cc DD EE
Familial Enamel Hypoplasia (FEH): N/mut
Luxating Patella: will be checked in 2022
Heart: will be checked in 2022
Teeth: Full set of teeth
Color genotype: ay/ay  B/B  d/d  e/e  KB/KB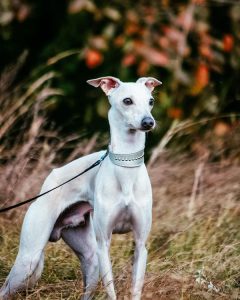 Zabava Znaty Osiris Silvento - is the collaboration our kennel Silvento and Liuda's kennel that we planned for many years.
There were no doubts that Osiris will be our keeper. This italian greyhound boy lives with his daddy Silvento Kronos and his human family - Artem and Elena who are the part of our kennel and hopefully our co-breeders in the future.
Italian greyhound Osiris got WOW temperament from his daddy as well as nice movements and very strong psychics. He is cream and was born from 2 DNA tested parents and has very promising exterior. But except all this - he is AMAZING at coursing and we hope he will be our new coursing star like his daddy,  
And as all Silvento dogs have names from mythology "Osiris" → is the god of fertility, agriculture, the afterlife, the dead, resurrection, life, and vegetation in ancient Egyptian religion.
Pedigree
COI → 3,81 % (7 generations)