Silvento iggy & cirneco family
Welcome to our web-site, the first site in Ukraine about the most amazing breed – Italian Greyhounds.
SILVENTO is a family type kennel where our dogs are our family members and sleep with us in the same bed. We were the 1st kennel of Iggies in Kiev (capital of UA) and the 1st one of CIrneco dell'Etna in Ukraine.
If you wanna see how we live, where our dogs are sleeping, what they eat - follow our ✅Instagram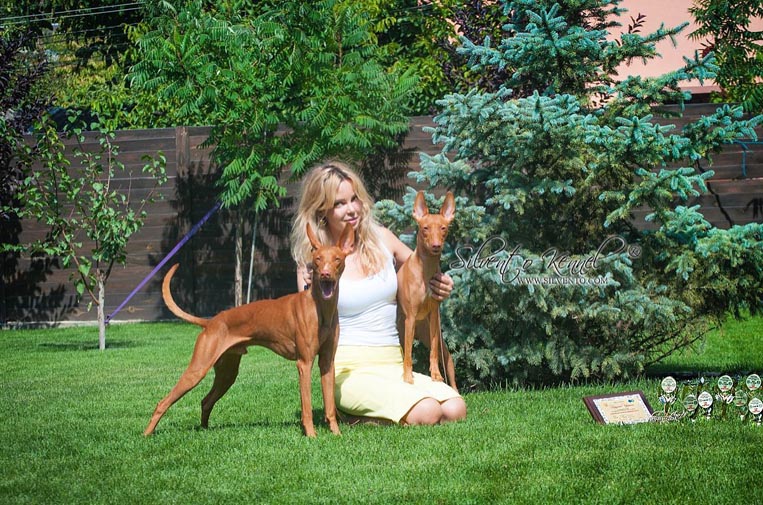 💠We are independent in our views on Cirneco dell'Etna and Italian greyhound breeds.
💠We strickly follow the selected type of the breed and no matter how beautiful italian sighthound and cirneco is – we don't use in breeding dogs that don't satisfy us by type, quality, health, temperament.
💠We are not interested in the beauty of the pedigree of the italian greyhound or cirneco dell'Etna "on paper" if it doesn't correspond her real quality in real life.
💠Our dogs are DNA tested and by our results, italian greyhounds and cirneci of Silvento confirm the correctness of the way we have chosen: we show, breed and present you iggies and cirneco dogs that are loved by us, judges and the audience
The name of our family-type kennel - "Silvento" was registered in FCI in 2007. Our main breed is Italian Greyhound and since 2015 - Cirneco dell Etna. The name "Silvento" comes from two words Silva and Vento
Silva was a beautiful dalmatian lady, who left us many year ago and vento means wind in Italian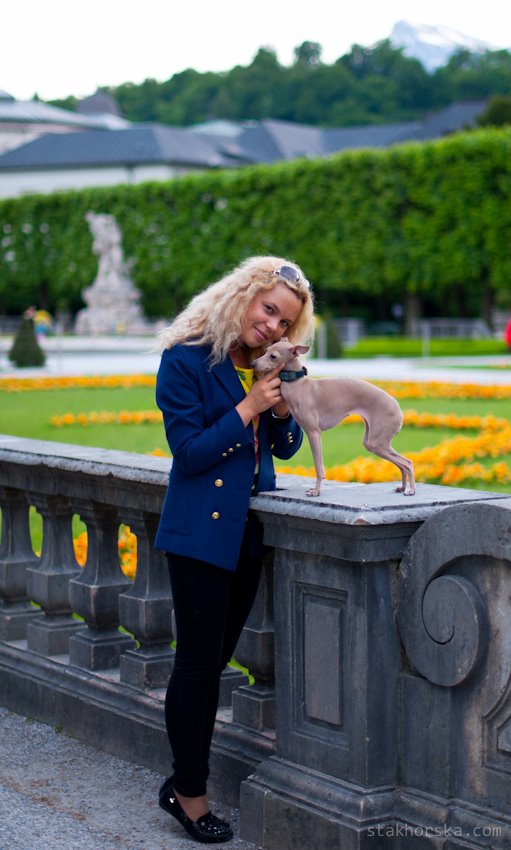 My name is Alina Stakhorska and
✅Since 2011 I'm certified cynologist-breeder of the Ukrainian Kennel Union (UKU)
✅June 2013 I have finished Canine Theriogenology at The University of Minnesota
✅Later - the Course of basic vet. at The University of Edinburgh
✅2020 - Genetics at the State University of Russia and other courses of genetics, veterinary etc.
I work in the defence area, spare time I devote to family, friends and our dogs. From my early childhood I have been living with the dogs: we had collie who helped to make my first steps, jagdterrier - Sheidi von Gohlitzee von Kaltengrund aka "Sheidi" (relative of the most famous jagdts of USSR) - they were the passion of my father, who is the hunter btw and then when our dalmatian left us – life stopped for the whole family...It was painful year. We have decided to take a puppy and it was our first IGGY - Mila who became the foundation female of the kennel
OUR DOGS - ARE the PART of OUR FAMILY! We don't have crates, lock them etc - they sleep WITH US
I have only 3 "tails" and the rest of my dogs live with our friends under my control in co-ownership with us.
Our Italian greyhounds and Cirneco dell'Etna are our family members, so we don't have puppies often as before using females in breeding I used to think for many months about right combination, influence of this stud to the breed and population of italian greyhounds and cirneco dell'Etna in our country as well as about the health & DNA of the dogs we use.
✅In 2015 a huge step in the history of Cirneco dell'Etna breed in Ukraine was done. We have imported the 1st Cirneco dell'Etna to UA from the oldest kennel of Sicily - our Creta Del Gelso Bianco
✅In 2018 the first litter of cirneco was born in UA, as well as the first dog (male) of cirneco was registered in UKU stud book and it was our Silvento Mercury
Probably it is time to tell you about the most important person who always helps me, co-owner of our dogs and part of Silvento team:
My "right-hand" in our family-type kennel – Tanya Stanishcheva, one of my best friends, person who was tough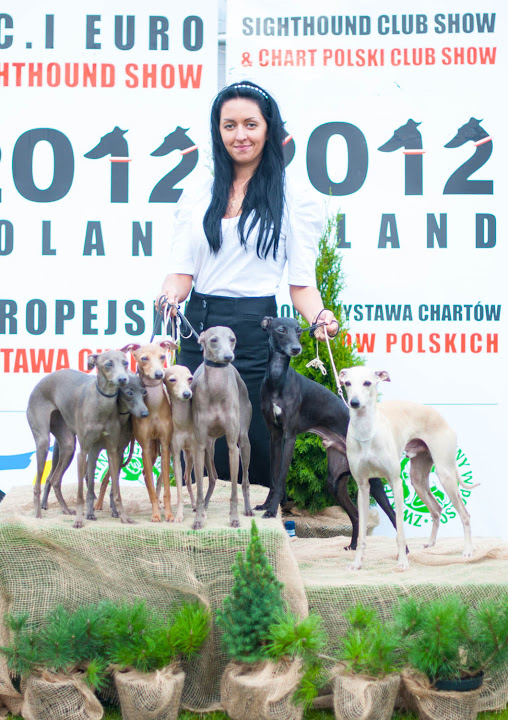 by me and person I can fully count on in everything. Tanya lives in Kiev and since 2013 is certified cynologist-breeder of Ukrainian Kennel Union (UKU).
Probably it was a destiny when I've met her…she called in 2010 and asked me about a puppy of Italian sighthound and I offered her our Silvento Diamoura Angioletta for co-ownership and seems it was the best decision I've ever made.
In 2012 Amoura gave birth to 3 puppies and one of them we decided to leave in the family – I'm happy that Tanya supported me in this decision and once again – this puppy co-owned be me and Tanya – it is our beauty Silvento Euthenia. 
Tanya is a kind a person I can always rely on, chat about my personal life, problems and probably the only one person with whom I may leave my dogs when I'm in business trip or on holidays and even more – it is the only one person whom I trust to show our dogs in the ring. Tanya is my friend, she is my right-hand and second breeder of Silvento Kennel.
And yes, Tanya lives in apartment with her daughter and our dogs and once again - NO crates, no separated rooms for dogs etc - her dogs are family members and share her bed with her. This is about love...
Silvento. Main principles of breeding:
health matter, we prefer to use only DNA tested in UC Davis dogs

we don't use in breeding Italian sighthound females before they will get 2 years old or before their 3d season

our Italian greyhounds are absolutely healthy and pass, except DNA, tests in clinics in UA and European Union

we don't use bitch in breeding more than 3 times if only it is not top-female who produced wow kids

our dogs live in the house with us and we consider them to be wonderful family members who have strong nervous system, like to travel with us to France from Kyiv each year

our puppies always grow up with us even in our beds (see our 👉🏻 Instagram) and may be sold not earlier then 3 months old

our iggies don't live in cages and we don't have cages and even kennel-box at home. We have just one for dog-shows

we don't sell dogs to puppy mills, for 3d parties "as a present"

with all future owners we always sign agreements
You could see me in Poznan – World Dog Show 2006, Paris – WDS 2011, Zalsburg – WDS 2012, Eurasia in Russia – different years, EuroSighthound 2012 in Poland, WDS 2014 in Brno, WDS 2017 in Germany, EDS 2019 in Austria and other shows abroad and in Ukraine – list of them you may find in DogShows section.
I hope my site will be useful for you! But I cannot update it often so please follow our ✅ Instagram for more updates. There you will find our Stories that is published every day, videos etc