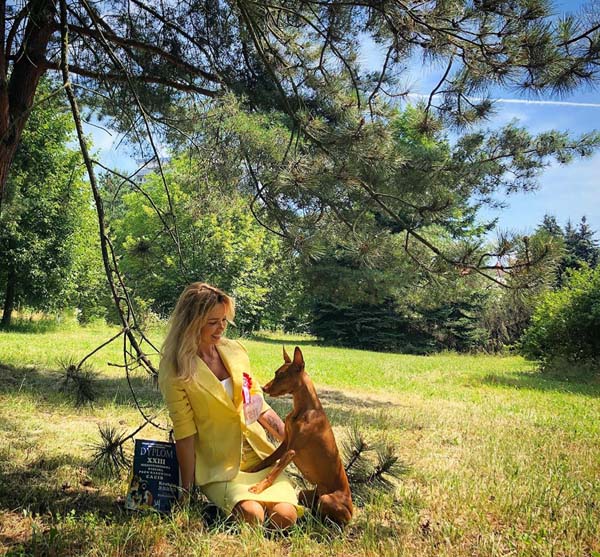 Poland / Krakow
Wystawa międzynarodowa 2019
29.06.2019
Judge – Salvatore Tripoli (IT) 🇮🇹

Our Cirneco Dell'Etna – Creta del Gelso Bianco (imp. Sicily) the 1st cirneco in UA finished her International Champion title this weekend in Poland. It was quite long trip around all the Europe starting from EDS and the win of Silvento Medea who became European Junior Winner in Wels, Austria and at the end after Italy, France and Slovenia we came to Poland and finished Siri's C.I.B. title = 6000 km trip.
✅Creta Del Gelso Bianco – CWC, CACIB, BOB – 🌟⭐️finished PL CH & INT CH 🌟⭐️
Judge of cirneco was Salvatore Tripoli from Italy.

We didn't stay for finals as already passed 5200 km around all the Europe during that 2 weeks and wanted to get home ASAP! So IKEA …. 😂…. and back to Ukraine 🇺🇦 – all the photos of our trip you will find on our Cirneco Instagram and Facebook page.
My huge congrats and hugs to the breeders of Creta (Siri), thank you for trust and giving us our amazing Cirneco – "Siri".