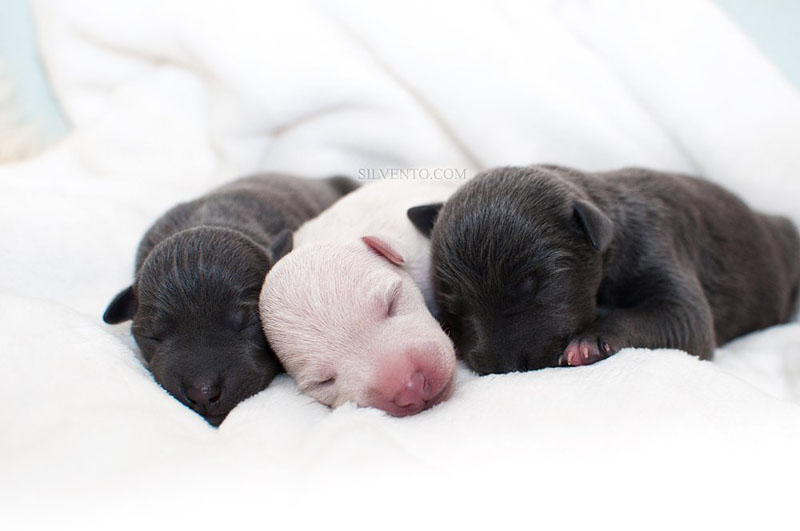 Italian greyhound puppies were born from our male – SILVENTO KRONOS in the kennel of our friends that has quite long 10 years old history.
There are 1 blue male and 2 females in the litter (cream female and blue female). Italian greyhound puppies were born on the begining of NOV. Reservations for now are CLOSED!!!
Our followers on Silvento Instagram and  FaceBook were so active that seems we have about 15 requests now from all over the world for Silvento Kronos's babies ♥!
Breeder gave names to his iggy puppies already: Alen Valentyna Premium (blue boy), Amelia Valentyna Premium (blue female of italian greyhound) & Avrora Valentyna Premium (cream italian sighthound female puppy).
Mother of the litter is pure blue female Altamiruas Veda Varikai, both parents are about 36-37 cm, have full set of teeth, amazing behaviour, and daddy Silvento Kronos is our coursing Champion even.