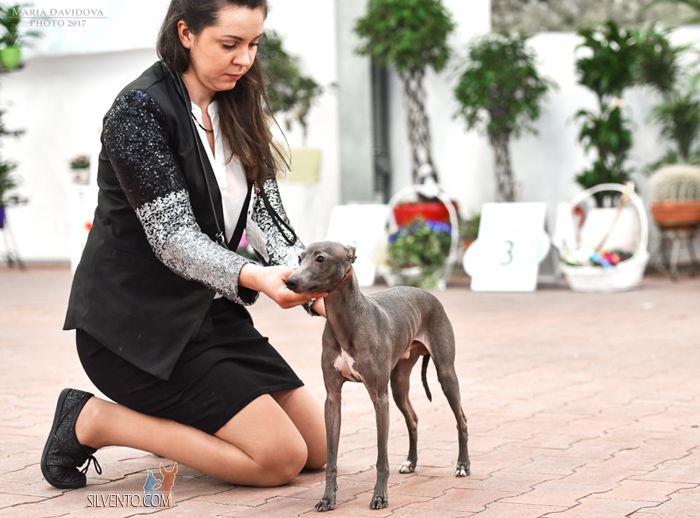 Italian greyhound male Silvento Jason aka Senya - grey male from Odessa city - this weekend finished Junior Champion of UA title and won BOB 2 times being in competition in the ring. Italian sighthound rings were judged by (18 FEB) - Muntean Petru (Romania) and 19 FEB - Szutkiewicz Andrzej (Poland).
Our congratulations to Jason's best one owner - Julia and his handler Ekateryna. We are proud of this boy, his owner and the job they both did!
BTW - this italian greyhound male Silvento Jason is available for stud since this month.
"Zolotoy Diuk"
18.02.17. САС-UA / Odessa
Judge - Muntean Petru (Romania)
Silvento Jason - exc jCAC jBOB 

BOB

"Black sea"
19.02.17. САС-UA / Odessa
Judge -  Szutkiewicz Andrzej (Poland)
Silvento Jason - exc jCAC jBOB BOB

BIG-2