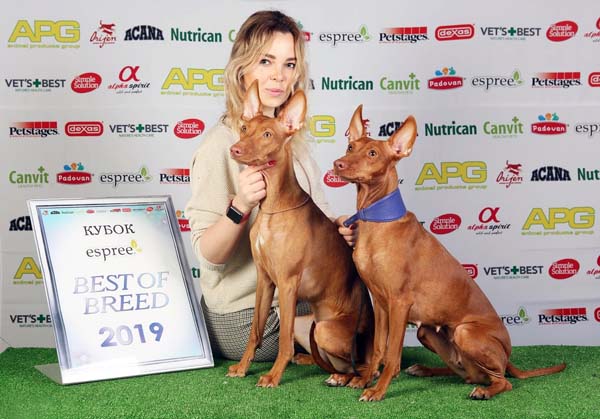 Cirneco dell'Etna Silvento Medea visited Acana & Espri 2019 CUP. It was CAC show in Kyiv. Our Medea was showed really well if to consider that she didn't visit any handling classes since October. Her "big cirneco mom" Creta Del Gelso Bianco came with us to see baby Medea in the ring, not sure if she was proud but she was happy for sure to play with other dogs.
Video from the ring you may find in our Instagram page — don't forget to subscribe.
Regarding Best in Show competitions – we decided to have a walk in the park instead of waiting for BestinShow as show was in a very small pavillion and there were totally no room for dogs and people and was some crazy flow of people. In other words this dog-show was some horror and we will not enter our dogs for this show in 2020 for sure.
"Acana cup 2019" 




23.02.2019




САС / Kyiv / UA




Judge

 – Olga Goncharuk (Ukraine)
Silvento Medea –  jCAC 

BOB

"Espri Cup 2019"




24.02.2019




САС / Kyiv / UA




Judge

 – Ionescu Augustin (Romania)
Silvento Medea – jCAC 

BOB