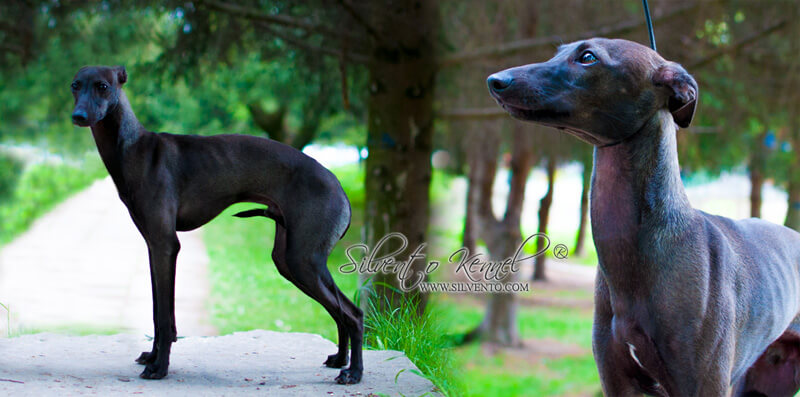 Silvento Iuppiter (aka – Iuppi) italian greyhound male from Lwow city (UA) who made both me and Tanya pass 1100 km to see him at the dog-show that was held in Lwow. Iuppi without any pre-show handling preparation and seeing me for the first time during last 5 months – was showed in the best way by me. He was loved by the judge and not looking to his height his nice head, movement and behave were admitted. Silvento Iuppiter is really unbelievable dog with high IQ and it seems he was born to take part at IPO and not at the dog-shows as he knows about 10 commands already. He looks like a dog who runs about 20 km each day as totally covered by musculus and I suppose I didn't meet such a muscle boy for a long time in italian greyhound breed. I'm thankful to the owners of Iuppier for such well behaved boy, active walks, good nutrition he has and for their love and care. We don't know if Silvento Iuppiter is showed in future at the dog-shows but we were happy to see him and show ourselves this time.
Cup of Galichina
Lwow, UA
CACIB, 10.05.2015
6 IGs
Judge – Zoya Oleynikova (UA)
Silvento Iuppiter – very promissing Best Puppy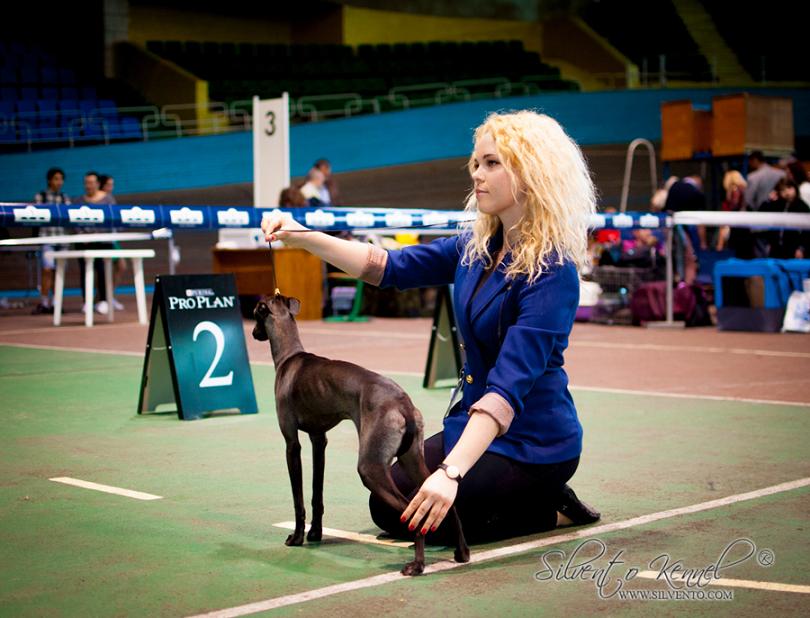 Not looking to the trauma that Silvento Iuppiter had last week – he was showed perfectly. We are thankful to the judge for amazing comments about him. I do hope it was not my last visit to Lwow and next time we will spend there more than 1 day. In any case Charcik włoski Silvento Iuppiter somehow managed to gather 4 person who made such a long route to see him from Kiev to Lwow.  Must admit that Silvento Iuppiter is the SIXt italian greyhound puppy from SEVEN puppies that were born from our INT CH girl Silvento Diamoura Angioletta, that were showed successfully – 86% of her offspring had success, 43% are ch or jch as on 2015!