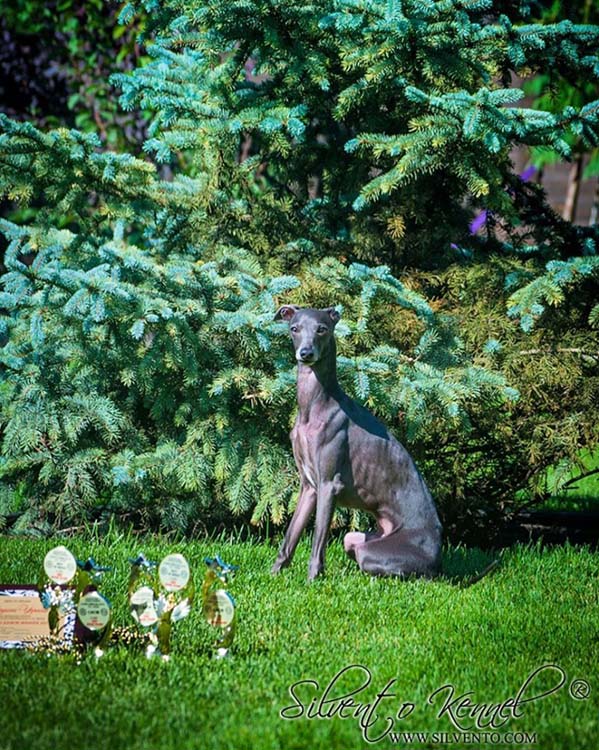 Italian greyhound male Silvento Kronos this weekend won again and became reserved Best Male at the second day of CACIB-FCI dog-show in Kyiv. He was placed as excellent-1 during both days of the dog-show in a strong competition. Full results of italian greyhound male Kronos:
24.08.2019
САСIB-FCI/ Kyiv / Gold of Scythians
Judge - Gerard Jipping (Netherlands)
Silvento Kronos - exc-1
25.08.2019
САСIB-FCI/ Kyiv / Sophia of Kyiv
Judge - Gergel Uriy (Ukraine)
Silvento Kronos - exc-1  CAC rCACIB 
Our hugs and congratulations to the owners of Silvento Kronos - Artem and Elena as well as to the handler of Kronos - to Masha. Well done! You are best team ever.
BTW our italian sighthound Silvento Kronos is available for stud.