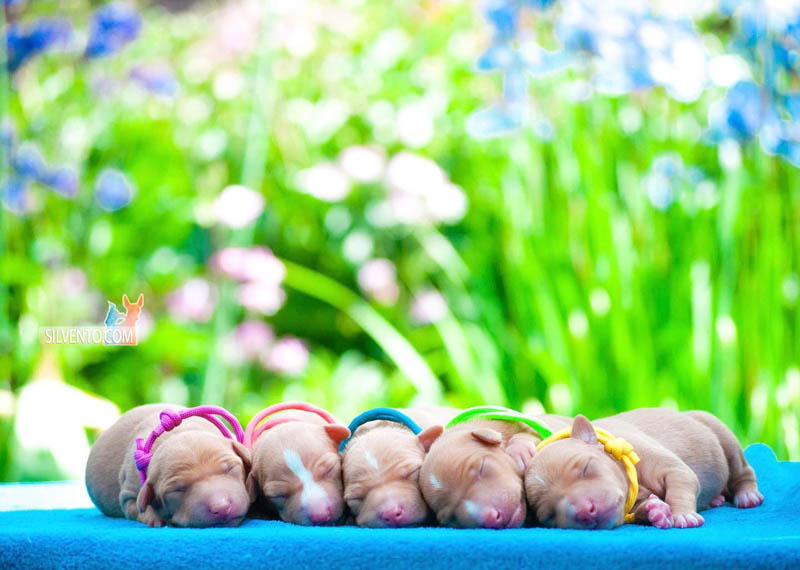 03.06.2021 - puppies of Cirneco Dell'Etna were born. 𝟯 boys and 𝟮 girls.
Mom of the litter is our Junior European Winner and the 1st born cirneco in Ukraine - Silvento Medea - DNA tested, daddy and mom have patela luxation tested officially as well.
Probably 1 boy will be availbale regarding the girl, we still need time to think. One will go to Germany and one ... will see if we  leave her of will offer for co-ownership.
More photos in our Instagram, be careful with Stories there - as we are puppy-spammers 😀

Kids have names: #SilventoPlutus (blue), #SilventoPegasus (green), #SilventoPerseus (yellow) / boys
#SilventoPersephone (purple), #SilventoPirene (pink) / females
Price?! See FAQ on main page of our web