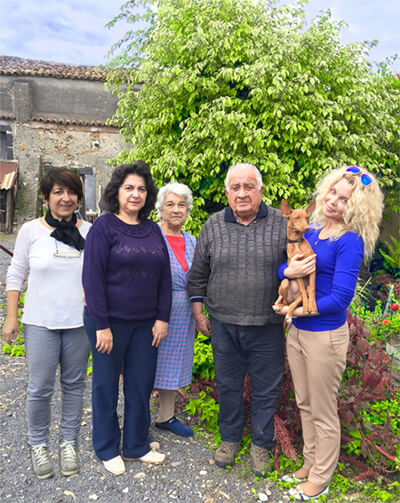 The first IMPORT from SICILY to UKRAINE of Cirneco Dell'Etna ❤
Seems it is a huge event in the history of Ukraine as we have imported Cirneco from its motherland - Sicily from the oldest kennel of this breed in Italy / Sicily. Our sweetheart, baby with the strongest temperament, intelligent, smart, red-beauty "vulcanic" girl of Cirneco dell'Etna from the oldest Sicilian kennel Del Gelso Bianco.
We waited for cirneco for 5 years, we chose from the best one puppies in the kennel from several litters and we are so thankful to Mr. Aiello Giuseppe and all his huge lovely family for this possibility and their final strong word that made me to take the correct decision when I came to them...It was the love from the first sight both with the Aiello family and our CRETA DEL GELSO BIANCO aka "Siri". It was the best experience ever to visit La famiglia Aiello, they are so lovely, kind people - I'm just in love with this family, kennel, place they live and what they did for Cirneco breed, also known as Sicilian hound! So many people where involved into this from all part of the world, someone helped with the translation due to my awful italian, someone with exterior questions etc. I'm so thankful to Nerina Vera Aiello and the rest of Aiello family who made my time in Sicily so amazing.
10 hours of the trip with me in the cabin of the aircraft and she is at home in Kiev. Baby feels great and I felt so sleepy after all this trip and still enjoy 5 kg of fruits from the garden of the kennel Del Gelso Bianco. I will definitely come back again.